The Knox County middle school softball team will play at Highland on October 4th at 5:00 pm. The Highland and Knox varsity teams will play at Knox at 5:00 on that same day.

Homecoming shirts have been passed out! If you have a problem with yours, see Mrs. Erwin before Wednesday at noon.

JV Football game tonight at South Shelby is cancelled.

We have a scoreboard!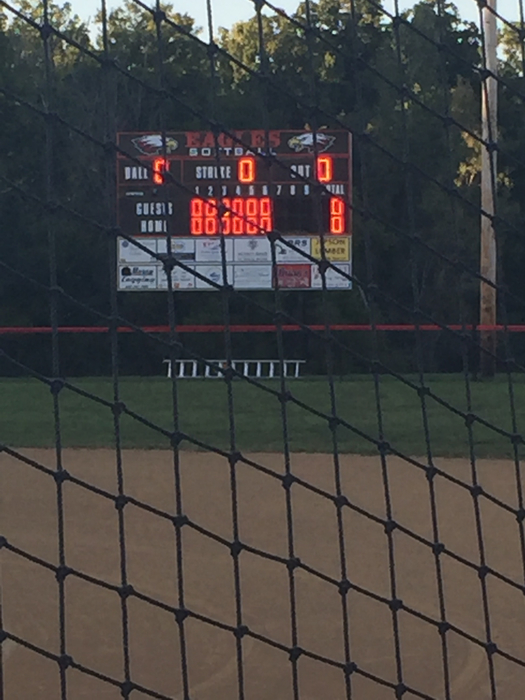 Eagles fall to Montgomery County 5-2.

Final chance for a rally. Eagles bat in the top of the 7th trailing 5-0.

Montgomery County leads Knox County 5-0 after 5.

Knox trails Montgomery County 5-0 after 4.

Knox County trails Montgomery County 5-0 after 2.

After 1 at Montgomery County, Knox trails 2-0.

Knox County Eagles down Silex 10-1. Will match up with Montgomery County in the second game of their doubleheader.

Eagles plate 5 in the 5th to lead 9-1 after 5.

Eagles lead Silex 4-1 after 4 at Montgomery County.

Eagles lead Silex 4-1 at the end of 3.

Correction: 4-1 after 2. Eagles lead Silex.

After one inning, Eagles trail Silex 1-0.

Knox County 50 Harrisburg 0 Final

Knox County 50 Harrisburg 0 4:45 left in 4th Quarter

3:48 in the 3rd quarter Knox County 42 Harrisburg 0

4:58 left in 2nd Quarter Knox County 36 Harrisburg 0