Knox County defeats Highland 3-2 to advance to the championship game of the Schuyler County tournament. Playing Marceline for the championship.

Lady Eagles defeat Brookfield 4-1 in the Schuyler County tournament. Semi-final game at 1:30.

As the school year is well underway and athletic and extracurricular activities are taking place we would like to remind all parents that students need to be supervised and supporting our athletes and performers when attending these events. Students should not be running around, playing behind bleachers or on the playground. Thank you for you help in this matter and the school district appreciates your continued support of all Knox County R-1 activities.

The JH football game tonight, 9/27, at Highland will start at 5:00 PM.

If your organization would like to participate in the Homecoming parade, please let Jessica Erwin know by noon on Thursday. Parade is at 4:00 on Friday.

The bracket for the middle school softball tournament this weekend has changed. The revision is attached. First pitch for our first game is still 1030.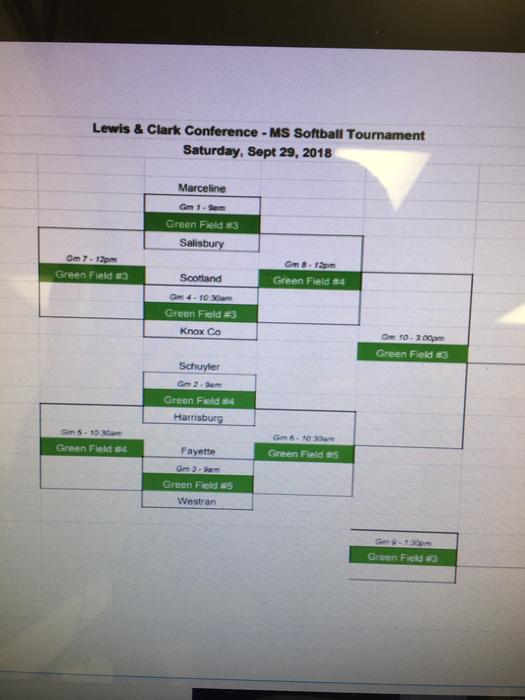 The junior high football game at Highland on Thursday, 9/27, will start at 5:00. Kickoff will be at 5:00.

The Knox County middle school softball team will play at Highland on October 4th at 5:00 pm. The Highland and Knox varsity teams will play at Knox at 5:00 on that same day.

Homecoming shirts have been passed out! If you have a problem with yours, see Mrs. Erwin before Wednesday at noon.

JV Football game tonight at South Shelby is cancelled.

We have a scoreboard!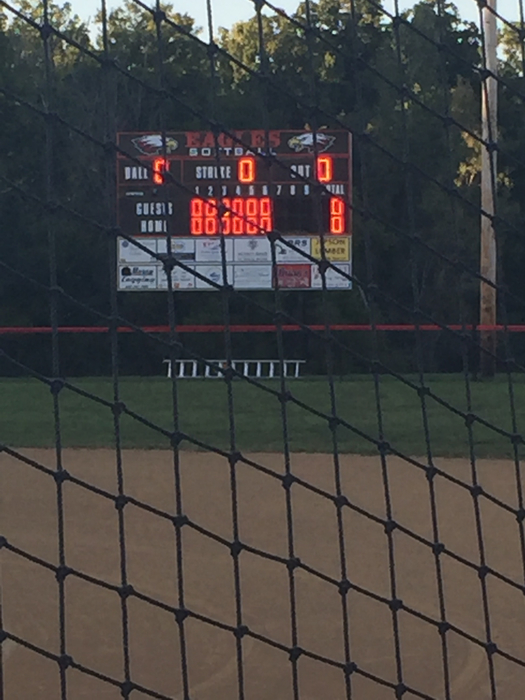 Eagles fall to Montgomery County 5-2.

Final chance for a rally. Eagles bat in the top of the 7th trailing 5-0.

Montgomery County leads Knox County 5-0 after 5.

Knox trails Montgomery County 5-0 after 4.

Knox County trails Montgomery County 5-0 after 2.

After 1 at Montgomery County, Knox trails 2-0.

Knox County Eagles down Silex 10-1. Will match up with Montgomery County in the second game of their doubleheader.

Eagles plate 5 in the 5th to lead 9-1 after 5.

Eagles lead Silex 4-1 after 4 at Montgomery County.