Thank you Board Members for your dedication!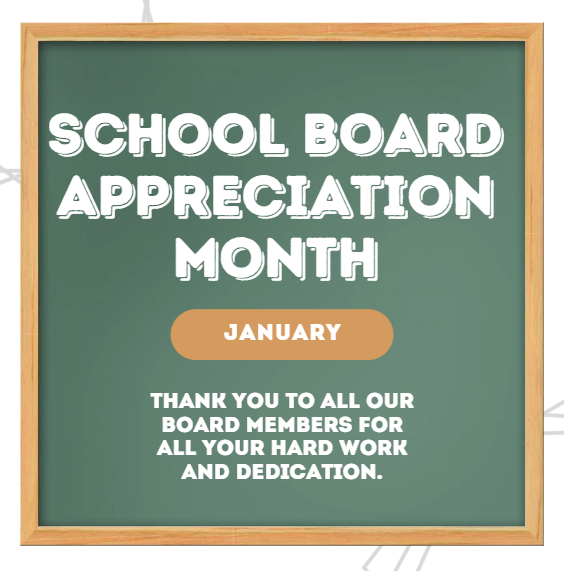 Winter Break Dec. 22-Jan. 4

Early out today!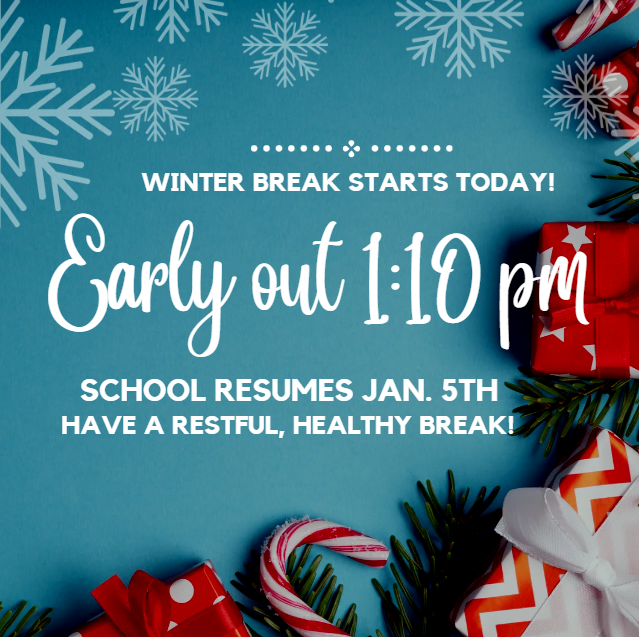 Students in Mrs. Huchteman's Fashion Construction Class finished their robes just in time for a Christmas break.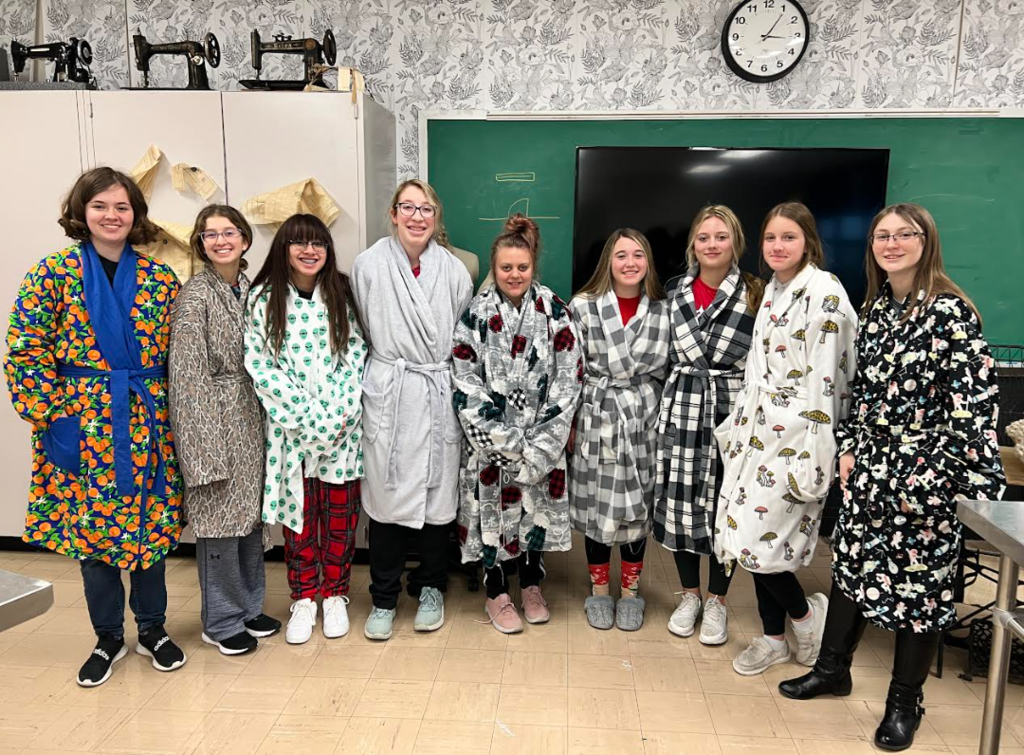 Parents, please update your information!

ENN S. 2 Ep. 2 ENN brings you the holiday edition this week with various stories covering recent holiday concerts, dances, a sports recap, and more. Santa also strolls around the school chatting with students and staff about their Christmas wishes and favorite traditions.
https://www.youtube.com/watch?v=MQJmEGutvPo

The 2nd graders will host a hot chocolate fundraiser on Monday, December 19. Students and staff in the elementary are all welcome to attend. The classes learned about how-to writing and collaborated with Eagle Nation News broadcast students to create commercials.
https://www.youtube.com/watch?v=QQ5l_MTRH4w
Eagles fall to Westran on the road.
Lady Eagles come up short on the road at Westran.

Varsity Highland Tournament Brackets January 2-7, 2023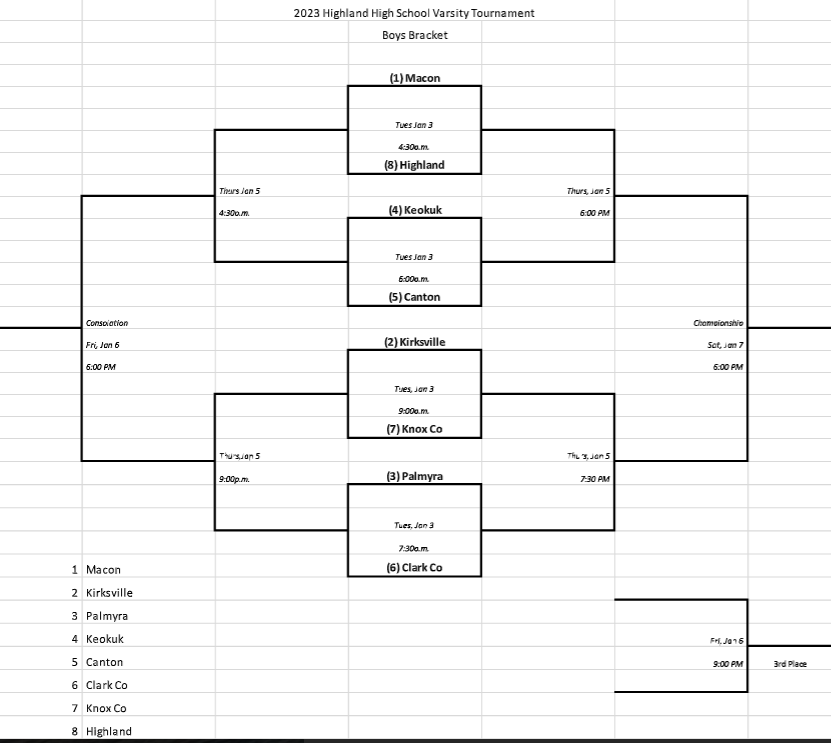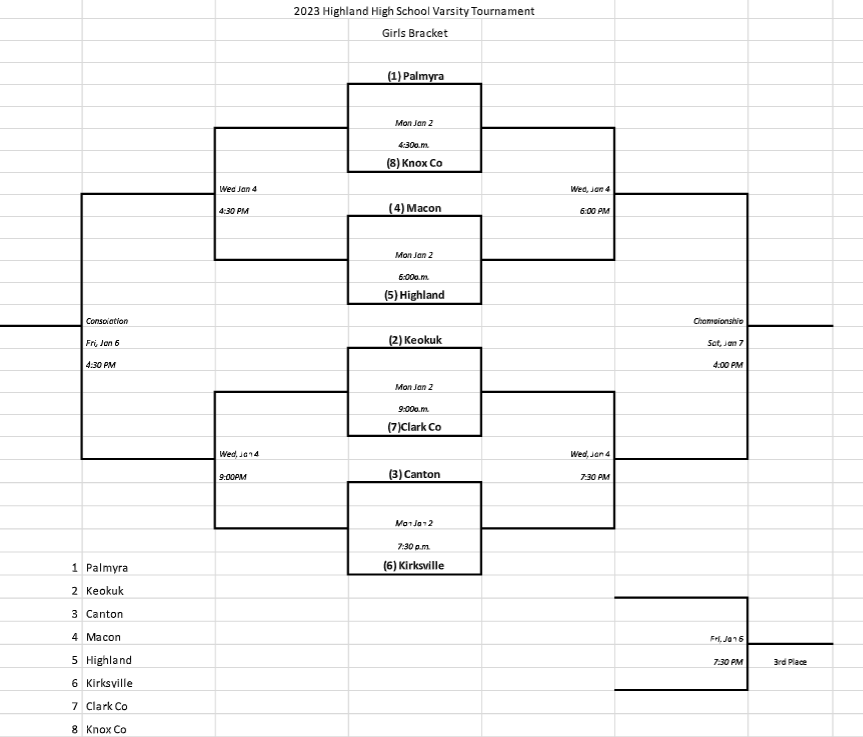 KNOX CO HIGH SCHOOL –SPORTS/BAND PHOTOS Sports Picture Day is: Tuesday, December 20, 2022 (MS/HS basketball, cheer, dance, marching band, E-Sports) ALL ATHLETES WILL BE PHOTOGRAPHED FOR MEDIA PURPOSES. NEW! ONLY ONLINE ORDERS WILL BE ACCEPTED. (Please do not bring checks, cash, or order forms to school as they will no longer be accepted.) Link For HIGH SCHOOL:
https://bit.ly/3uRB1DK
Link For MIDDLE SCHOOL:
https://bit.ly/3uNqE44
www.WagnerPortraitGroup.com
Online Pre-Order Password: KNOX7322 Can't order online or have other questions? We are happy to help! 314-567-5900. Thank you for your help to prepare for a great picture day! We appreciate you!


There will be no JV boy's game prior to Varsity at Westran on Thursday, 12/15. Varsity girl's game will start at 6:00, followed by Varsity boys.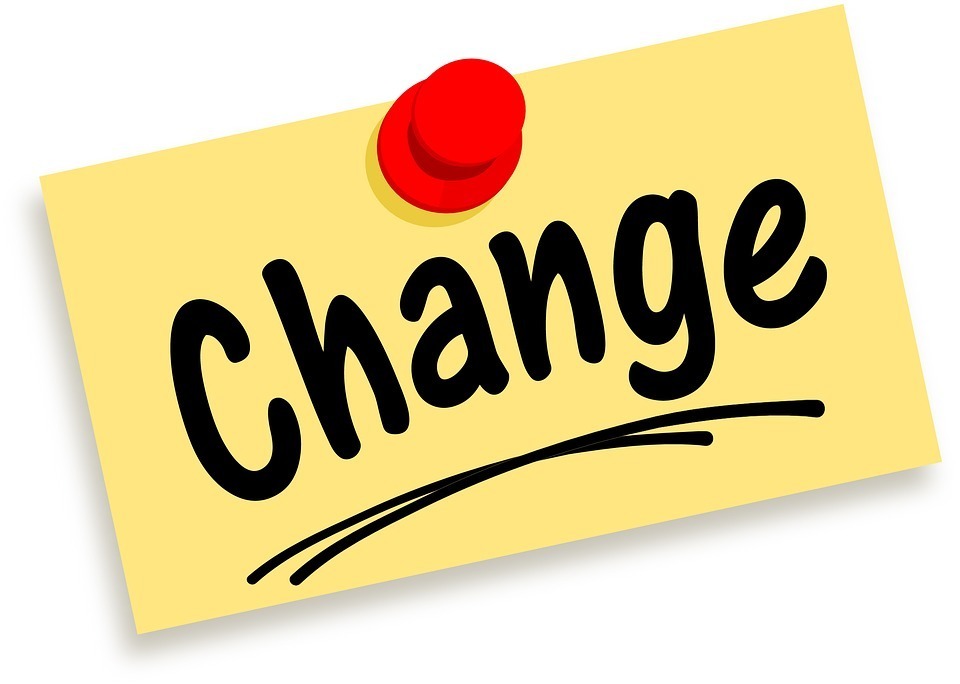 Due to illness, there will be no girl's game tonight (12/9) at Milan. JV Boys will start at 6:15pm with Varsity boys to follow. Bus leaves at 4:30.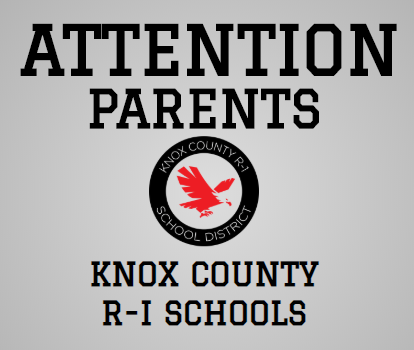 Students in Mrs. Greenley's class learn rhetorical strategies while reading Julius Caesar and then apply their knowledge to write persuasive speeches about local non-profit organizations. Students then vote for the top 2 speeches in each class and winners get to donate $25 to their organization in their name. Congratulations to Terry Ogden (Royal Rangers), Mattie Ward (KC Cancer Fund), Hannah Parrish (Clothes Closet) and Kimmy Baze (Adair Co. Humane Society).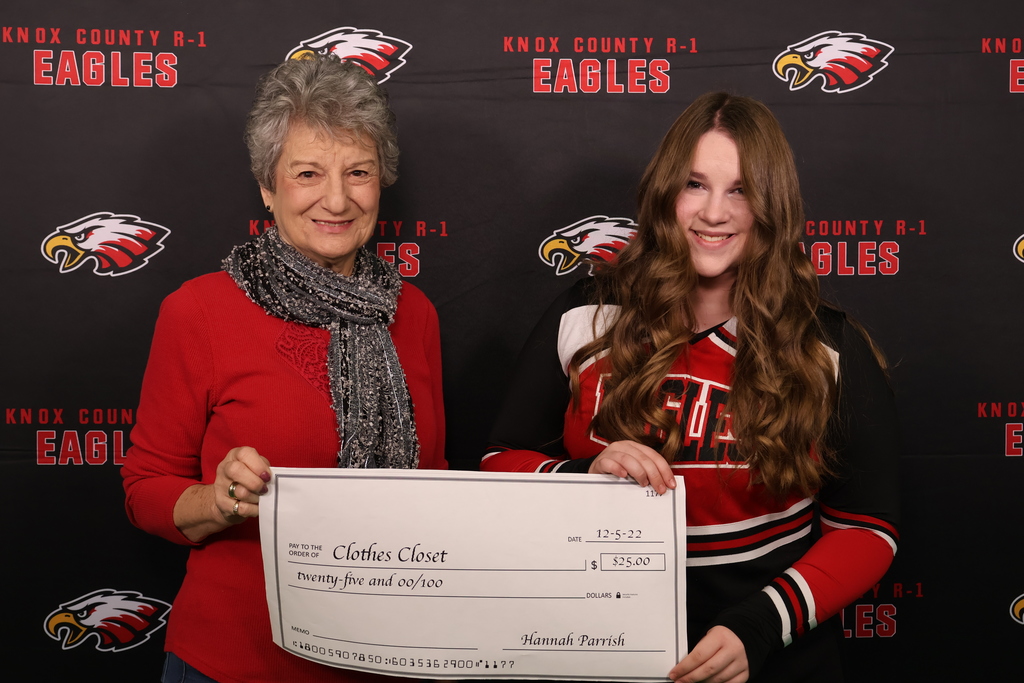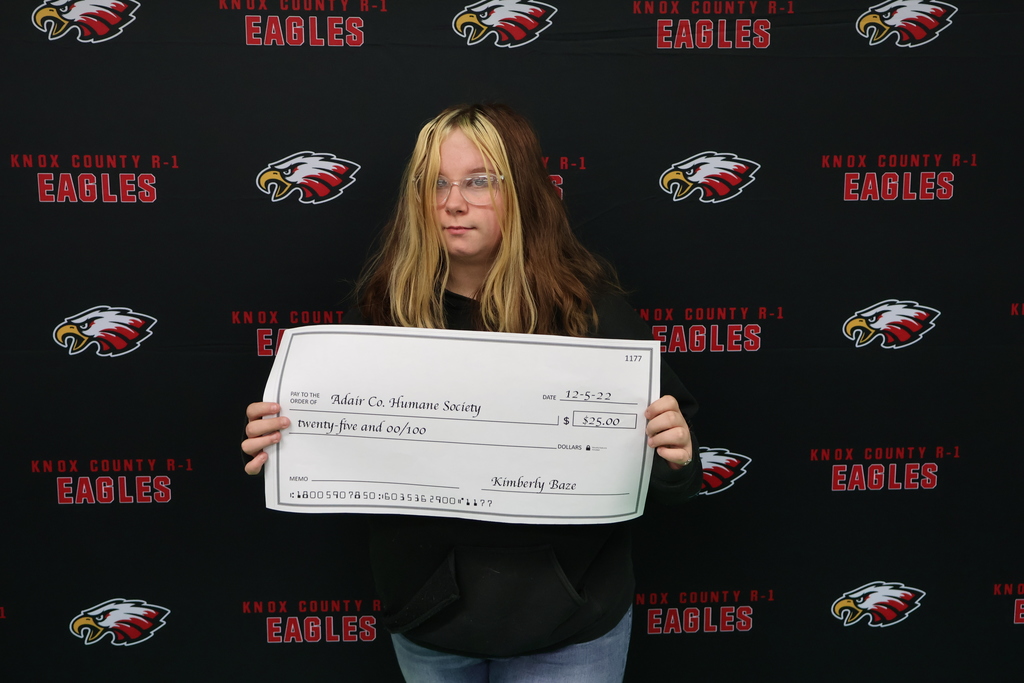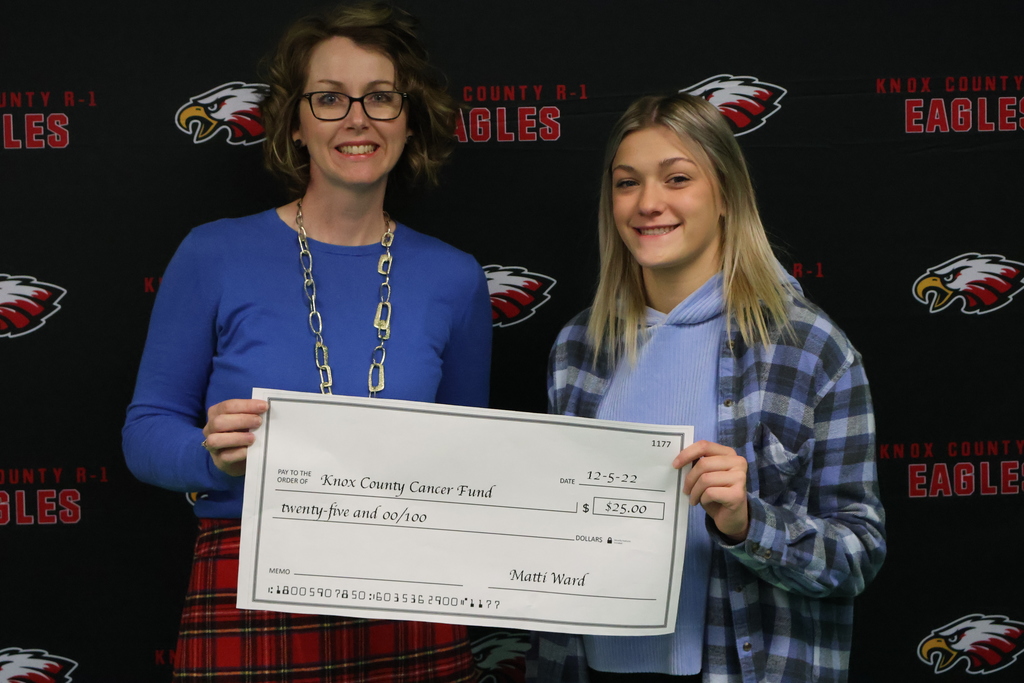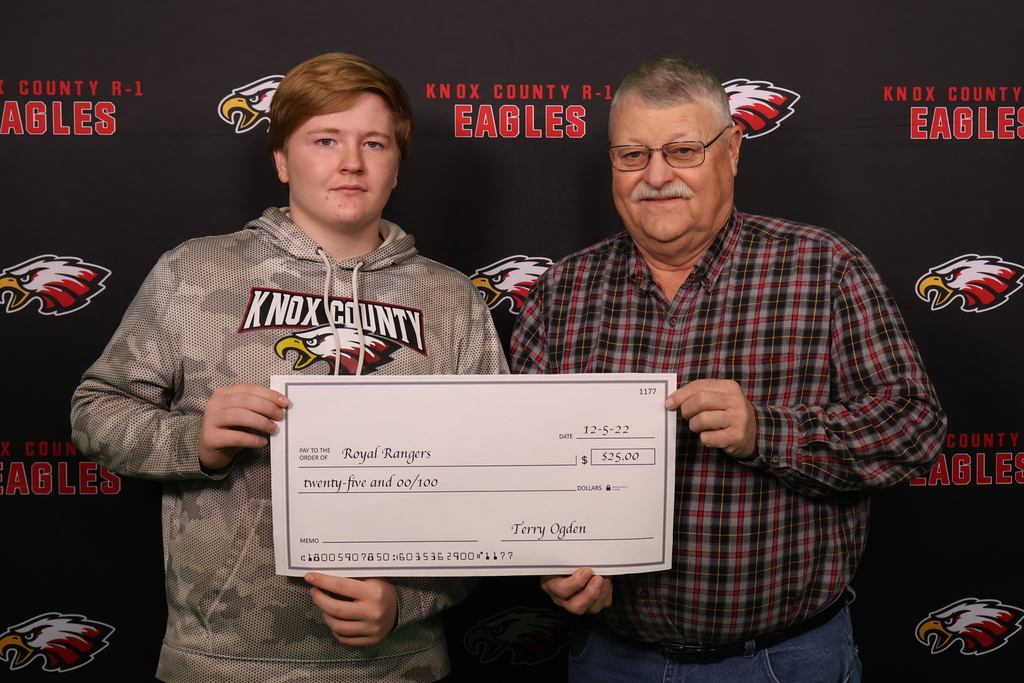 BOOSTER MEETING-EVERYONE WELCOME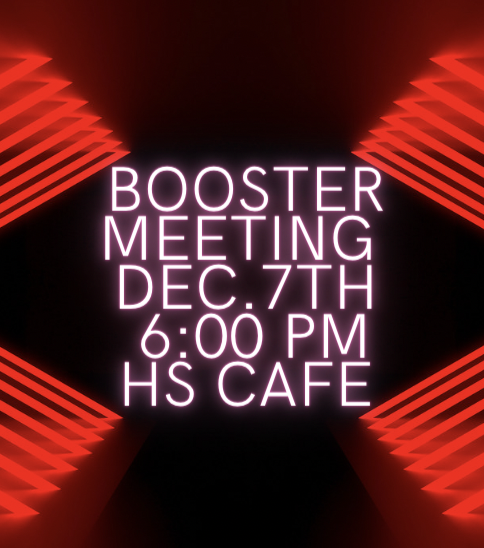 Final Knox Co. over Scotland Co. 68-58
End of 3rd Knox leads 52-27
At the half Knox leads Scotland 39-16
Eagles lead Scotland Co. 11-5 at the end of the 1st